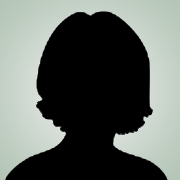 Carlene is a Business Analyst at JCE Harvey Consulting Solutions. She has extensive experience in the legal field. She has worked in one of the largest law firms in the Northeastern region of the United States for over 5 years. While there her tasks included supervising Accounts Payable staff, handling payroll for over a thousand employees, processing law firm partner distributions, and coordinating Accounts Payable for 5 regional offices.
After leaving She was employed by the Government for more than 10 years, where She works for Corporation Counsel. While at Corporation Counsel She works as a Legal Manager supervising Citation Officers and Attorneys.
She is a public notary for the State of CT and an ABA Certified Paralegal. She serves on the University of Hartford's Paralegal Advisory Board, as well as on the Caribbean Trade Council. Carlene graduated from the University of Hartford with a Bachelor of Science in Legal Studies.